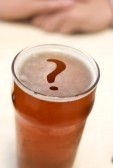 We're looking for some help from the Knob Nation (like the name? I just made it up!)! We've been looking for the right building off and on for the last 18 months, and nothing, nada, zip, zilch, nichts! Just when we're on the verge of signing on the dotted line last week here in downtown Statesville, we get shot down so Statesville could get it's 3rd BBQ place within a 3 mile radius. BBQs, 3 - Breweries, 0.
I've looked for the last few days, and nothing seems to be the right fit for us. The goal is now to be up and running by the end of the year, and we're enlisting the support of the Knob Nation to help get us off the ground and find a building! We're going to make it interesting. The Knobber who finds our future location get's their first month of pints/growler pours ON THE HOUSE! So, put on your thinking caps. Here's what we're looking for (we're trying to get as close to this as we can but realize that no building is perfect):
Location
Somewhere between exit 25 Huntersville, and exit 49 Statesville. That includes the cities of North Huntersville, Cornelius, Davidson, Mooresville, Troutman, and Statesville.
Size
At least 3000 sq ft.
Rent
<$1500/month
Building
We're looking for a building with some character. Historic buildings, unique buildings, etc.
Building Features
Move In Ready, Low Up-fitting Costs
Concrete Floors (Trench Drains Would Be A Huge Plus!)
Climate Controlled
Patio/Outdoor Entertainment Area
Not Out In The Countryside, But Not Prime Commercial Real Estate
Cellar
Contact me via facebook if you find anything worthy! :)
Prost!
Jeff